Latest Question
A list of states and a brief summary of their expungement laws to help you understand your options.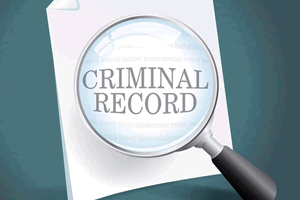 ---
What is a sentence enhancement?
I thought all DUI sentences from a judge or court were the same, are they not?
When you are charged with a DUI the sentences will carry a measure of familiarity that all other cases will contain. However, there are several facts that will certainly change the course of your sentencing and will most definitely carry unique details that are taylor made for you. Just because you have been arrested and find yourself before a judge does not mean your process for moving beyond this DUI is coming to an end. Oftentimes, you are just beginning, and the road to what awaits you beyond this is rather difficult to walk is not to be taken lightly or disregarded. Each State within the United States retains full authority on how to individually handle DUI cases, and this means that there will be lots of room for your State to specifically taylor make your punishment to fit your crime. Because of individual criminal laws, you could very well find yourself fighting a long uphill battle, costing you an intense amount of money and requiring of you a lot of unexpected time appearing in court, attending alcohol counseling, or even serving jail time. All of these scenarios will cost you grately, and not just out of your pocket. In many cases people charged with a DUI have not been successful in retaining their jobs, therefore a domino effect takes place that can leave you in a situation needing housing and a job. These sentence enhancement are directly a result of harsher punishments being placed upon an individual who would normally not be judged so harshly. Some of the reasons you may be charged more severely could be:
someone being injured in your accident
someone being killed in your accident
a minor being present in either your vehicle or the other person's vehicle
your BAC (blood alcohol content) level
fleeing your sentencing
having prior convicitons
being a habitual offender
being in possession of, or using during the time of, a weapon
location of the crime
the victim's age
What do sentence enhancements look like?
You are now considered a criminal defendent, because you have comitted a crime. This requires a harsher punishment, because you knowingly broke the law and that will reflect on your sentencing. Some of the sentence enhancements could look something like the following:
being charged as a felon
extended jail time
being sent to prison
settlement money in extreme amount
multiple sentences for multiple crimes
Due to the facts of your particular offense, as well as the State you were in at the time of the crime, will play a significant role in what your specific sentence enhancements will look like. You would be wise to retain a professional and experienced DUI attorney to help you navigate this process. They will have the understanding of the law, the knowledge of verbage used to describe your case, as well as being capabel of advising you as to what is the best steps to take and what you must do in order to successfully get to the other side of your DUI charge. Bottom line is, do not drink and drive for any reason.
Related Pages
Category: DUI and DWI
---