Latest Question
How to get my DUI charge dropped to reckless driving.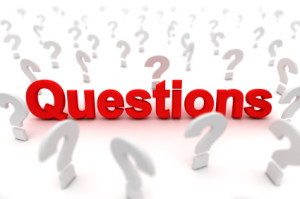 ---
What are the DUI Lawyer fees
Do I really need to plan for DUI Lawyer fees?
You may have noticed that you are now having to plan for many different fees attached to your DUI charge. When you account for the fines, drug and alcohol tests, counseling, and just trying to keep your credit score from dipping below the red line, one of the last things you may be considering is hiring a DUI Lawyer. I mean, is it really necessary? How much more expensive is this DUI really going to get? Can you even afford one? And the bottom line: is a DUI Lawyer really going to be worth the money at the end of the day? I encourage you to keep reading and do yourself a favor in really taking the time to see if a DUI Lawyer and their fees are actually worth it to you.
What type of cost can I plan on putting into a DUI Lawyer?
There are many factors that play into the final cost of hiring a DUI Lawyer. The following are meant to be a starting point, but not intended to be all inclusive:
the State you live in
the State in which you were charged with the DUI
the Lawyer's billing method
the type of legal work required for your specific case
the experience of your Lawyer
whether you are charged as a criminal or felon
partial or full payment of a retainer fee in exchange for their loyalty throughout your case and a flat fee
possible hourly fees, especially if located in a big city or with a large Law Firm
While it is important to be able to afford a good Lawyer, it is equally important to not compromise on the quality they offer. They need to be well experienced, along with the ability to advise you clearly on the best way to navigate your specific process in moving through and beyond your DUI charge. Do not be intimidated to ask your potential Lawyer about his or her experience in DUI cases, how long they have been practicing, and make sure you feel comfortable and confident that they are for you and completely willing to assist you to the best of their ability. Lawyer fees are something that you will feel the pinch of to start with, but the peace of mind in the end. If you look at the average cost of Lawyer fees, you'll be looking at somewhere between $25,000 - $50,000 for a first time DUI offense.
What other DUI charges and fees could I be accountable for?
Some of the most common ones would be:
Bail bond
State specific fees and penalties
Towing
Interlock device
Alcohol classes
Reinstating your Driver's License
Increased car insurance
Expungment of your record
It is important to note here, that if you are charged with a felony or criminal DUI charge, your Lawyer fees would be subsitantially higher as they would be navigating the potential personal harm done in an accident or injury while you were drunk driving. Other additional expenses would also come into play if you have a record of previous DUI's, criminal activity, or other driving-related offenses. These, in particular, would significantly cause your costs to increase beyond what you are ready to face. One of the wisest decisions is to proceed in hiring a very experienced lawyer so that their experience has the ability to not only place you at ease but give you the necessary insight on moving forward. Just having the wisdom to understand what your rights are can be worth the Lawyer fees. This will not be a guarantee in winning your case, but it is most definitely a huge step forward in knowing what comes next, which order to navigate your particular process, and have someone by your side to encourage you along the way. Postivie emotions within the details is key in keeping your steps clear and most favorable.
Related Pages
Category: DUI and DWI
Category: DUI and DWI
Category: DUI and DWI
---