Latest Question
How to get my DUI charge dropped to reckless driving.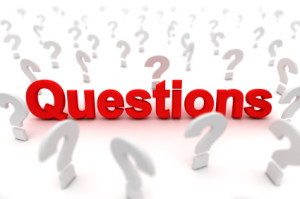 ---
What age group drives drunk the most often?
Does drunk driving happen with teens?
Within the whole of the United States, it is against every State's laws for anyone under the age of 21 to consume any type of alcohol. It is, therefore, equally as illegal for anyone under 21 to be drinking and driving, and falls under the same statues of the law as any older aged person who chooses to drink and drive. But do not mistake the fact, that just because the age is set for the legal limit to drink that it has stopped underaged drinking from happening. In fact, it has done nothing to stop the drunk driving amongst teens in the United States at all. It has been discussed that the most common age for teens to drink and drive is between 16 and 19, including serious car related injuries requiring emergency room treatment. This is higher than that of any other age group, leading to the discovery that they are three times more likely to be in a fatal crash than anyone 20 years or older.
What are some of the factors involved?
These crashes are part of many factors, and below you will find a beginning list of some of them:
male drivers are twice as likely over females
the number of teens within the car, meaning the more unsupervised teens the more likely a crash will happen
newly licensed drivers
teens are known to be less likely to wear seatbelts
easily distracted
more likely to use cell phones and text while driving
less likely to be aware of their friend being too drunk to drive
not confident in aquiring a designated driver
Conclusion
It is very important that all drivers, especially those of a younger age and new to driving, are fully aware that they are empowered to secure a designated driver should they choose to be drinking. Even the most sober and conscientious drivers need to be aware that, although they can control their own safe driving practices, their power is severely limited when it comes to everyone else's driving and their own personal control over their driving and safety. Having a good, solid, foundation helps to secure this confidence in being a responsible driver, and being attentive to the other drivers on the road who are not as responsible and placing other's lives in danger. Providing a good training and education, along with being a good example to the younger generation, is key in providing the safety necessary to drive safely no matter what age you are.
Related Pages
Category: DUI and DWI
---