Latest Question
How to get my DUI charge dropped to reckless driving.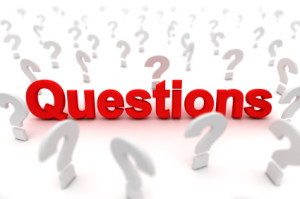 ---
2nd DUI in Illinois, what will happen?
Driving under the Influence (DUI) is considered a very serious charge in the state of Illinois. Drivers arrested for their second DUI in Illinois will generally be charged with an Illinois Class A Misdemeanor, unless their actions cause another driver or passenger great bodily injury.
DUI penalties for 2nd DUI in Illinois
Drivers convicted of a 2nd DUI charge in Illinois can expect to receive the following DUI penalties:
Conviction is mandatory and the court is barred from sentencing the defendant to court supervision.
Charged with a Class A Misdemeanor (unless there are great bodily injuries)
Revocation of driving privileges for 5 years (exception exist if the first and second DUI is greater than 20 years apart.
DUI Alcohol or Drug Counseling based upon a DUI evaluation
Mandatory 5 days in jail or 240 hours community service (greater if BAC is above 0.16%)
Fee of $1,000 for DUI technology fee
Fines of up to $2,500.00
Fee of $50.00 Roadside Memorial Fund Fee (730 ILCS 5/5-9-1.17)
Fines and penalties are increased if there was a passenger under the age of sixteen in the vehicle at the time of the arrest (Class 4 Felony) or if the passenger is under sixteen years of age and suffered bodily harm (Class 2 Felony).
There are also additional fines and penalties if there is great bodily harm to any person, the driver is arrested and was driving without insurance or with a suspended license, or if the driver had been previously charged with reckless homicide or a prior DUI resulting in death.
The fines and penalties outlined above are mandatory minimum requirements which cannot be waived by the court, regardless of any extenuating circumstances.
Look back period in Illinois
Although some states allow for a wash-out period, which is the time allowed for a second or subsequent DUI to be considered the first DUI, Illinois does not. In the state of Illinois a DUI is not removed after a specific period of time, which means that all subsequent DUI convictions following a first conviction are considered the second, third, or fourth DUI conviction, respectively.
Can I make a plea deal after a 2nd Illinois DUI?
The state of Illinois does not offer any plea options for a second DUI charge. In fact, plea deals for this charge are barred by Illinois state statutes.
Administrative License Suspension Illinois DUI
Most states, including Illinois, have passed administrative license suspension laws (referred to as implied consent laws) which allow the state to suspend a driver's license if they refuse to take a chemical test or they submit to a test but their blood alcohol concentration is 0.08% or higher. The suspension is enforced even if the driver is not ultimately found guilty of DUI.
Each state has identified the length of time the driver has to appeal the suspension, the amount of time their license will be suspended and whether or not the driver can request a temporary license during the suspension period.
In the State of Illinois drivers who fail a chemical test for the second time within a five year period will have their driving privileges suspended for one year, and they will not be eligible for relief. Drivers who refuse to submit to a chemical test for the second time will have their driving privileges suspended for three years.
According to the State of Illinois, "A person convicted of DUI whose driving privileges were suspended because of a statutory summary suspension will have that time credited to the minimum period of revocation of driving privileges."