Term of the Day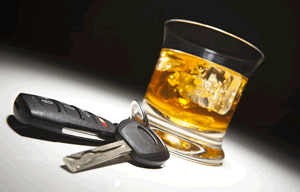 Community work service is a not-for-profit activity done to support and benefit the public, local organizations, or groups of people.
---
SR-22 certificate of insurance
Definition - What does SR-22 certificate of insurance mean?
In many states, drivers arrested for driving under the influence of alcohol or drugs (DUI) or reckless driving or those who have caused an accident as an uninsured driver may have additional requirements to reinstate their driver's license following their illegal actions.
States may require drivers to not only validate that they have purchased auto insurance, but also require the insurance company to send verification to the Department of Motor Vehicles (or equivalent state agency) that the driver has auto insurance liability coverage.
The document that the insurance company is required to send to the state to confirm the driver has an active auto insurance policy is often referred to as SR-22 Certificate of Insurance (or FR-44 in some states). Although some individuals mistakenly call SR-22 "insurance," it is actually just a form sent to the DMV. It can also be referred to as a Certificate of Responsibility.
Drivers who are required to offer proof that they are insured through the SR-22 form will be notified of this requirement and must purchase coverage from an insurance company prior to license reinstatement.
All drivers arrested for offenses which require a Certificate of Responsibility can find out more about the requirements for their license reinstatement by contacting their states Department of Motor Vehicles.
How much will SR-22 cost?
Most states charge an initial filing fee to initiate the SR-22 process, which is generally $25 but could be higher in certain states. Although this is a one-time fee, insurance premiums will be based on all the factors that generally go into determining a policy rate. Unfortunately, premiums will be much higher for a risky driver who has been arrested for driving under the influence of alcohol or drugs or who has been charged with other serious driving infractions.
Be sure to shop around and talk to several insurance companies prior to purchasing a car insurance policy. Remember, however, finding the least expensive policy is not the only consideration. It's important to also look for good customer service, reliability, and good coverage.
Note: If the policy is cancelled while the SR-22 requirement is in effect, the insurance company is required by state law to contact the DMV and notify them of the cancellation.
---