Term of the Day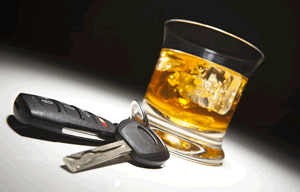 Community work service is a not-for-profit activity done to support and benefit the public, local organizations, or groups of people.
---
Happy Hour Laws
Definition - What does Happy Hour Laws mean?
The Definition
Happy hour laws are bans, prohibitions, or regulations on happy hours at bars, restaurants, other gathering places or public events. The term "happy hour" is referred to as an allotted amount of time where the business chooses to discount their alcoholic beverages, such as beer, wine, or cocktails. The purpose of happy hour is to attract more customers through the door with the appeal of lower prices, and the opportunity to consume more alcohol for less money. With this strategy in mind, businesses often find that happy hours help revenue and keep customers coming back. However, many states have put their own halts or rules on establishments concerning happy hours. The reasons for these laws may vary, but most laws are the result of drunk driving incidences related to people consuming large amounts of alcohol during happy hour at a local establishment.
Places where Happy Hour Laws are Enforced
For safety and health concerns, some states have set boundaries or completely banned happy hour at any establishment. While there are states that have put a full-on ban to happy hours, other states have only provided limitations, while the rest of the states do not have any limitations. Massachusetts was actually one of the first states to put a ban on happy hours in the United States back in 1984, and other states followed suit years later.
States that have prohibited happy hour specials from being implemented at any alcohol serving establishment are:
Arkansas
Indiana
Massachusetts
North Carolina
Oklahoma
Rhode Island
Utah
Vermont
States that have limitations on happy hours at alcohol serving establishments are:
Alabama
Illinois
Ohio
Oregon
Pennsylvania
South Carolina
Tennessee
Texas
Virginia
The remainder of the states not listed above do not have any happy hour laws, and establishments are allowed to provide free drinks, drink specials, or more drinks as they please.
Related Pages
Category: DUI and DWI
Category: DUI and DWI
Massachusetts DUI Law Information
Category: DUI and DWI
---
---