Term of the Day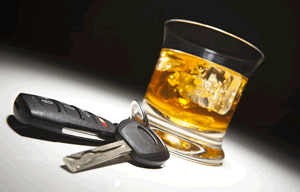 Community work service is a not-for-profit activity done to support and benefit the public, local organizations, or groups of people.
---
Chemical Dependency Evaluation
Definition - What does Chemical Dependency Evaluation mean?
A chemical dependency evaluation (also known as chemical dependency assessment) is a test done by a state certified agency, assessing if an individual has an addiction or strong dependency to illegal substances, drugs, or alcohol. In some states, if someone is arrested for a DUI, the court will require for the individual to undergo a chemical dependency evaluation before appearing before the judge.
How it Works
An in-person, face-to-face interview is necessary and required by state law for a chemical dependency evaluation. The certified interviewer may conduct diagnostic tests like a MAST (Michigan Alcohol Screening Test) or even a DAST (Drug Abuse Screening Test). During the interview, the subject will be asked a series of personal questions involving their past, present, and possible future use of drugs, alcohol, or illegal substances. They will also be asked about any treatment they have received in the past, how much education or knowledge they have on the dangers of being under the influence, history of relapsing back to their old habits, or even prior history dealing with the law concerning their presented issue.
On top of the spoken interview, the subject will also be asked to provide a urine test, blood test, and breath test for the interviewer. Once the examination is complete, the interviewer will prepare it in written form for the court to evaluate. The form will state the results found, and if the interviewer believes the subject indeed struggles with chemical dependency. If they do struggle with it, the report may also recommend methods of treatment or level of care. If there is not enough evidence or proof to indicate that the subject has a chemical dependency, they would normally recommend an 8 hour Alcohol Drug Information School or a 2 hour DUI Victim Impact Panel.
According to federal law, the results of this examination are confidential unless the subject provides written consent to disclose the information. If the person does not allow consent of disclosure, it could put them at risk of losing their license or having it suspended.
Levels of Care for Chemical Dependency
If the interviewer finds the subject is indeed chemically dependent, there are multiple methods of care for the individual that could cater to their needs. These include:
Early Intervention
Outpatient Treatment
Intensive Outpatient Treatment / Partial Hospitalization
Residential / Inpatient Treatment
Medically Managed Intensive Inpatient Treatment
Related Pages
---
---